🚀
Generate B2B leads with the best cold outreach set-up
Hey you, watch how I get leads for your business
⭐ ⭐ ⭐ ⭐ ⭐
Cold email = extremely difficult
Why not get it done by someone experienced?
Get started for only $1,250 pm
Get around 3-30 quality B2B meetings per month, that will generate revenue
Blast out around 500-850 emails per day, to verified prospects

Reach out to around 5,000-7,500 prospects every month
👋
Growing your business is very hard.
Let me help you to book your meetings.
I have developed a system that makes it possible to reach out out to your prospects on
mass-scale

.

Most suitable for
💌 Maximum deliverability
, reach out to prospects with 15 emails & 5 burner domains
🪅Technical set-up, helping with SPF, DKIM, DMARC, 2FA, G-suite and more
📊Constant Optimization
, ongoing A/B testing to ensure the maximum results possible
💕Multiple Campaigns, with various campaigns, we are hitting the right inboxes, for sure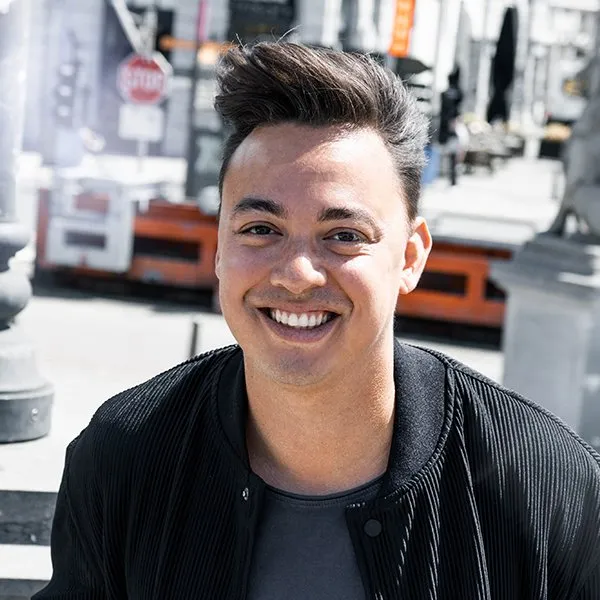 Scaling a business with limited budget is not an easy job,
you might already
possess all the know-hows
, but don't have the right person or team
to put it into practice
.
I feel you… I heard this a lot. I even had the same problem when I was running my agency. Until upon one day, I just decided to focus in what I am actually good at; generating leads. To date I have helped over 250+ different companies with generating literally an endless amount B2B leads.
Stop making the same mistake as every manager. Get started with my proven set-up, that works across different industries and fits in everyone their budget… 🤗
Start with cold outreach.
Roy is passionate, energetic and determined. Which perfectly complements with his goal-oriented solutions. He is young and eager and willen to take the world by storm. 🎉
⭐⭐⭐⭐⭐
- Serena Ho, SVP at Malaysia Airlines
Roy is an enthusiastic, creative and passionate adventurer.
Ambition and curiosity move him beyond the beaten paths. Roy wants to explore, push limits, move beyond the edges; a man in motion! We've learned a lot from his knowledge and expertise in the field of social media and customer loyalty. 🔥
⭐⭐⭐⭐⭐
- Marco Aarnink, CEO at Print.com
I know Roy for several years and it has always been a pleasure working together with Roy. We have worked together on multiple projects and startups where he always was shining with his pragmatic and result-driven approach to getting things done. 
Keep kicking ass Roy! 🙏🏻
⭐⭐⭐⭐⭐
- Amadeo Brands, Chief DeFi Officer at FluidFi
In the end it's all about execution…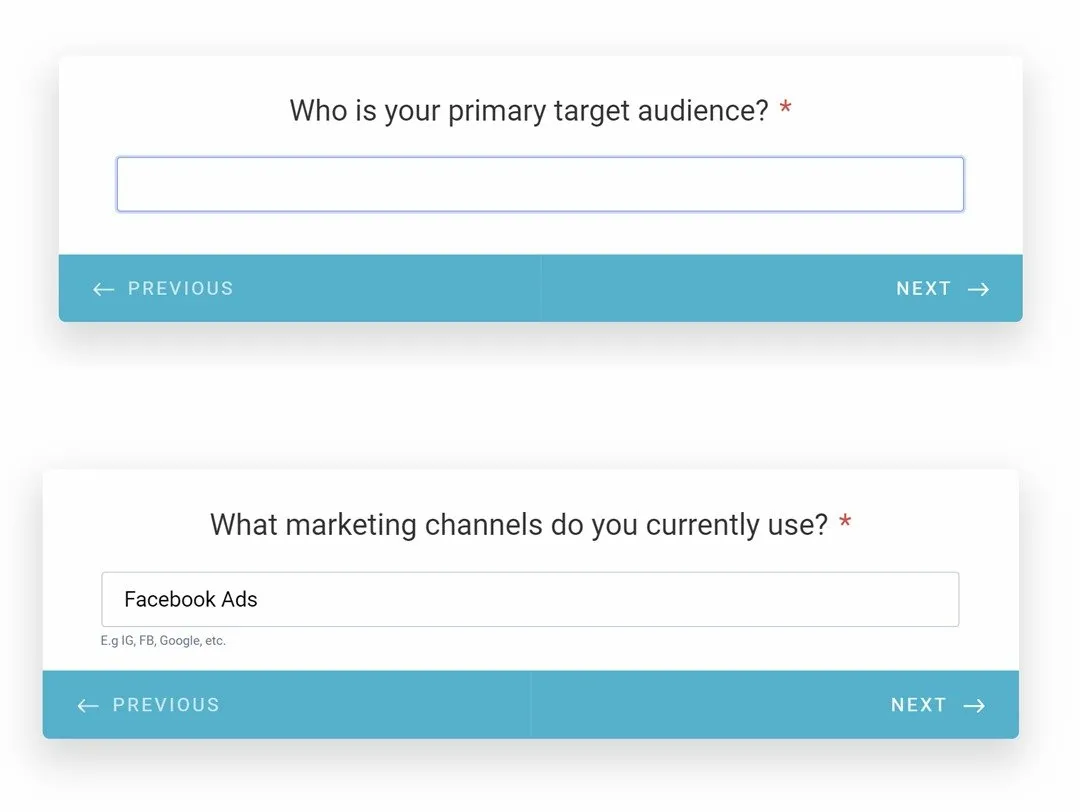 Before I get started, I need to know a bit more about your business.
Think about questions related to your product/service, target audience, unique selling propositions etc
.
This help me to sketch out the initial framework that will have the highest chance of success.
📋Your input: Questionnaire
📂Deliverables: Campaign overview sheet
⌛Duration: 2-4 days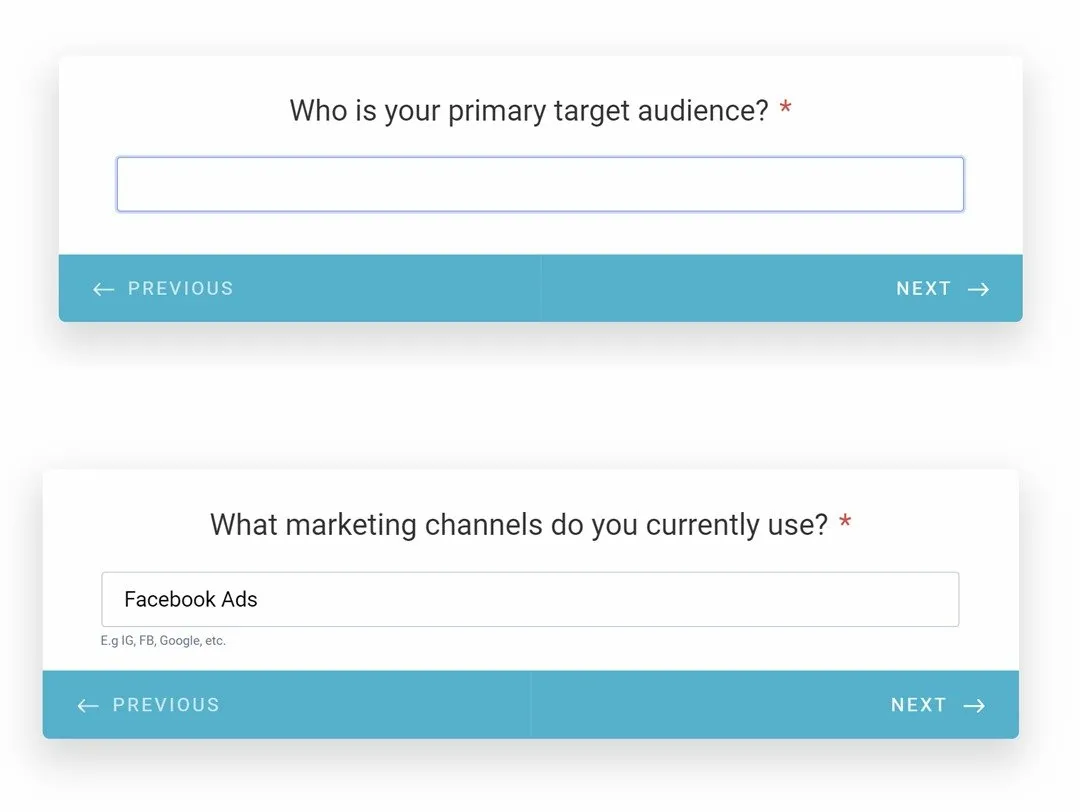 After receiving your input, we will start preparing for the big bang. 
On your side, we will provide you with clear instructions which domains and emails you should get. On our side we make sure that we prepare all the technical aspects and email templates.
📋Your input: Setting up burner domains & emails
📂Deliverables: Cold outreach worksheet + technical set-up
⌛Duration: 3-7 days
One of the most crucial things about cold outreach is to warm up your accounts. With our tools, we will simulate human behavior, so that your emails have a lower chance that it will be recognized as spam and the deliverability rate shoots up. In the meantime, we also start scraping and cleaning your leads.
📋Your input: Nothing
📂Deliverables: Ready-to-blast email acounts, Prospect lists
⌛Duration: 14-18 days
Ready? Set, go!
After the first initial phases of preparation, it's time to launch all the campaigns. Let's put our efforts into play.
📋Your input: Responding to first initial replies
📂Deliverables: First leads
⌛Duration: Ongoing
Maximize the results. 
To get the most out of your campaigns, we are constantly grinding by trying out new campaigns, do A/B testing, testing new audiences,  which eventually result in more leads
📋Your input: Feedback about meetings & lead quality
📂Deliverables: More leads
⌛Duration: Ongoing
Enough with the talk, hereby some actual results
DotYeti.com
Creative Agency
🗓️ Booked Meetings: 
55 per month
💬 Reply Rate: 6.5%
🗣️ Positive Replies: 100 per month
💰 Generated Revenue:  $200,000+
Your Lead Generation Machine for Hire.
Suitable for B2B businesses looking for growth
🔥Starter Plan
$1,250 USD pm

With our expertise and a bit of your help, we will generate a steady amount of leads for your business

.

Expected appointments: 3-20 (depending on the industry)
🔹1 x
Technical set-up instructions
🔹1 x
Progress call per month 
🔹3 x
Campaigns per month
🔹
2 x
A/B tests per month
🔹
500 x
Outbound emails per day
🔹5,000
x Verified Scraped leads per month
Excl. in monthly plan (at your own costs)
🔺5 x Burner domains
🔺15 x Mail accounts

🚀All-in Plan

$1,950 USD pm
100% done for you service, we will set-up everything and take all the costs into our account.
Expected appointments: 5-30 (depending on the industry)
🔹1 x
Technical set-up
🔹1 x
Progress call per month
🔹
4 x
Campaigns per month  
🔹4 x
A/B tests per month
🔹
750 x
Outbound emails per day
🔹7,500 x
Verified Scraped leads per month
Incl. in monthly plan
🔸2 x Hours consultancy call per month
🔸5 x Burner domains
🔸15 x Mail accounts 
*All tools used are compliant with the GDPR & DPA laws and regulations
How many meetings can I expect?
You might heard this a lot, but it's practically impossible to decide the amount of meetings beforehand. For the success of the campaigns there are many factors that come into play.  You can think of the product, pricing, assets, target audience etc. that will decide if your prospect are willing to book a meeting with you. However, to make sure we get the best possible results, we mainly work with clients that we believe can harvest reseults and will be possible to make profit.
How long before I can expect results?
Most of the clients start seeing some small results after the second month they started. The first month is mainly being used to start preparing the campaigns, warm-up the email addressess, scraping the leads and tailoring a strategy. Whereinas the second month is all about reaching out to the first leads. At the 3rd month you can expect that there will be an higher uptake of incoming leads.
How do you ensure high email deliverability rates?
We do everything we can to make sure a high number of emails are landing in the inbox. Things that we value as important: kead quality, lead cleaning, email warm-up, technical set-up and much more.
How do you measure the success of a campaign?
We measure the success of the campaigns by positive responses, booked meetings and eventually the generated revenue. The first 2 metrics we will be capturing and the amount of generated revenue needs to calculated by you.
What is your pricing structure?
We work solely on a 3-months plan. The reason for this is, that we need a lot of time to prepare the campaigns, do the technical set-up and much more. This will take a lof time on our end.
What is does your 100% results guarantee entitles?
Since we are so sure about our campaigns, we will arrange at least 3 meetings for you in the span of the total duration of the campaigns (appr. 1 per month). If we will not be able to do this, we will work for free excl. costs of the tools.
How do you handle A/B testing and optimization?
After launching the campaigns, we are taking a close look at the results. We always make sure we are launching multiple versions per campaign. By using the latest tools the algorithm will automatically choose the winning variants. This will ensure that the best results are being achieved. Asides from automation we also manually check what we should be adjusting.
Can you integrate with our CRM or marketing automation tool?
Yes we can! We are familiar with most of th etools such as ActiveCampaign, Salesforce, Hubspot, Zoho, Freshsales and much more. Keep in mind that we are blaasting out to a high volume of prospects. We actually don't advise to enlist all the recepients in your CRM due to the high volume of contacts. We recommend to only add positive responses to keep track. This ensures that your CRM price won't rapidly increases.
What happens with bounced emails?
We make sure that we have a minimum amount of bounced email addresses. We do this by verifying and validating the emails before we send out the campaigns. Ofcourse, it can happen that some emails are bouncing; this is totally normal. We keep track of these email adresses to make sure we won't send out to them again.
Do you provide any detailed reporting?
Yes we do. We provide a complete worksheet overview, that will help you get more insights about the campaigns. We are updating this sheet every week for you to take a look at. You can find all the metrics here such as; open-rate, response rate, positive responses, emails sent etc.
How do you handle privacy and GDPR laws?
To make sure we are following all privacy and DPA lawas an regulations, we solely use tools that have a strict policy to make sure it's within the boundaries. We also include a unsubscribe section to make sure we keep a list of people who don't want to receive any emails anymore.