My goal is to create content specifically for entrepreneurs to
grow and scale their businesses

in the most effective way 🤗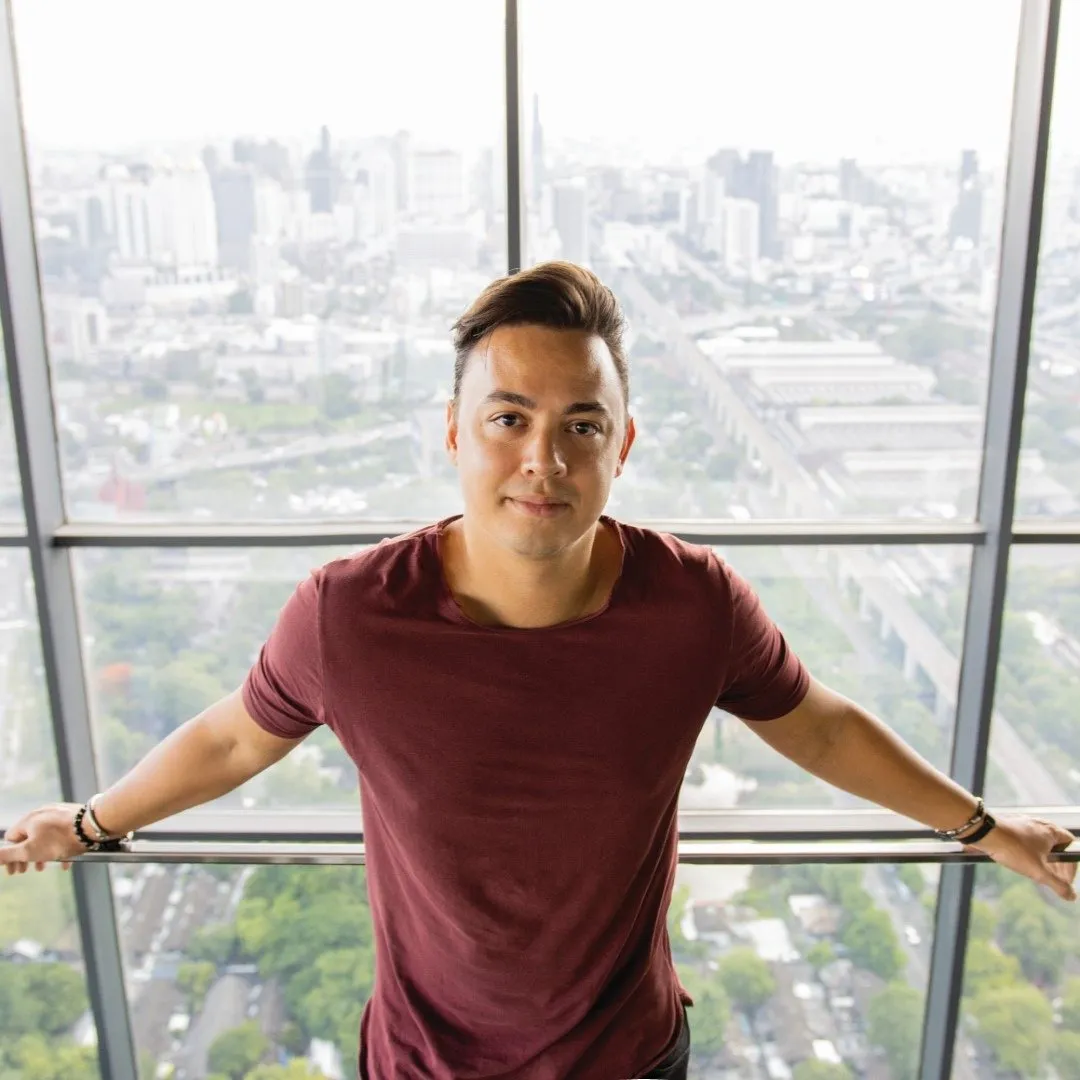 Hi, I'm Roy Selbach 👋
I am from The Netherlands and currently living in Bangkok, Thailand. 

✅ Large enterprise knowledge
✅ 10+ years of digital experience
✅ Spent over $3.5 MIL USD+ on advertisement
✅ Ran a 25+ people digital agency
✅ Currently employs over 65+ people
✅ Bootstrapping towards $1 MIL ARR
✅ MSc, MBA & Bcom.



Some of the 100s of companies I helped through my services










Small background story ☀️
People call me a brand & marketing expert with around 10+ years of experience in digital marketing and design, I have worked for several large corporations such as; Vistaprint and Malaysia Airlines. In total, I spent more than $3.5+ MIL on advertisement campaigns.
I have worked with tons of international enterprise clients and hundreds of small/medium companies, helping them create strong brands with effective advertisement campaigns that skyrocketed their results. Some of the companies that I helped were: TikTok, WeTV Tencent, UnionBank, JinkoSolar, Systemiq, Wonderlic, KakoaTalk, and many other prestigious companies.
I have founded EOI Digital, a result-driven 360 degrees digital agency with 25+ employees, and bootstrapped this from 0 to 100+ clients in less than 1.5 years. Recently I also started DotYeti.com an unlimited creative design service and managed to grow this concept on the way to $1 MIL ARR.
In the past, I studied quite a lot and have completed several university degrees around the world. I have a Master of Science in Strategic Communication from the University of Antwerp, a Master of Chinese Business & Languages from the Beijing Technology & Business University, and a Bachelor of Communication & Multimedia from the University of Antwerp.
Some work that I am proud of 🦄
Some real-world questions 🌎
🎯
What motivates me in my career?
I always enjoy personal growth in the widest aspect possible. This means overcoming challenges that others might see as an obstacle. Life is a continous learning path.
🧐
What is my biggest regret?
I have started a lot of "ghosts projects", before I started my own business. When I was fully focused on growing my business, I felt like I was going too broad. Niche is key.
🙌🏻
What am I most proud of?
From living a dull life in the Netherlands, moving out in the big world and starting something myself to achieve freedom in terms how I would like to spend my time.
🧠
What do I do to destress?
Stress is just part of the game. I love to go for a swim, lift some weights in the gym and playing any kind of competitive games, whether that's a board game or a video game.
🤩
What makes me happy?
Helping others with growing their business when I am working. And in my private hours, spending some quality time with my beautiful wife and hang out with my close friends.
🎁
What is my purpose in life?
"Money comes and money goes". So we better make sure to live life to the fullest. In the end I want to build a suistainable future for myself, my family and the generations to come.
Why I do what I do 💖
I am simply doing it because I love what I do! As a true bootstrapper, I always had an eye for getting the best results with a minimum budget. I have helped hundreds of businesses with their digital marketing efforts and consulted them along the way. Seeing a business flourish, because you support them has given you a true purpose in life.
And what's a better way to do it, than providing direct value to my community?